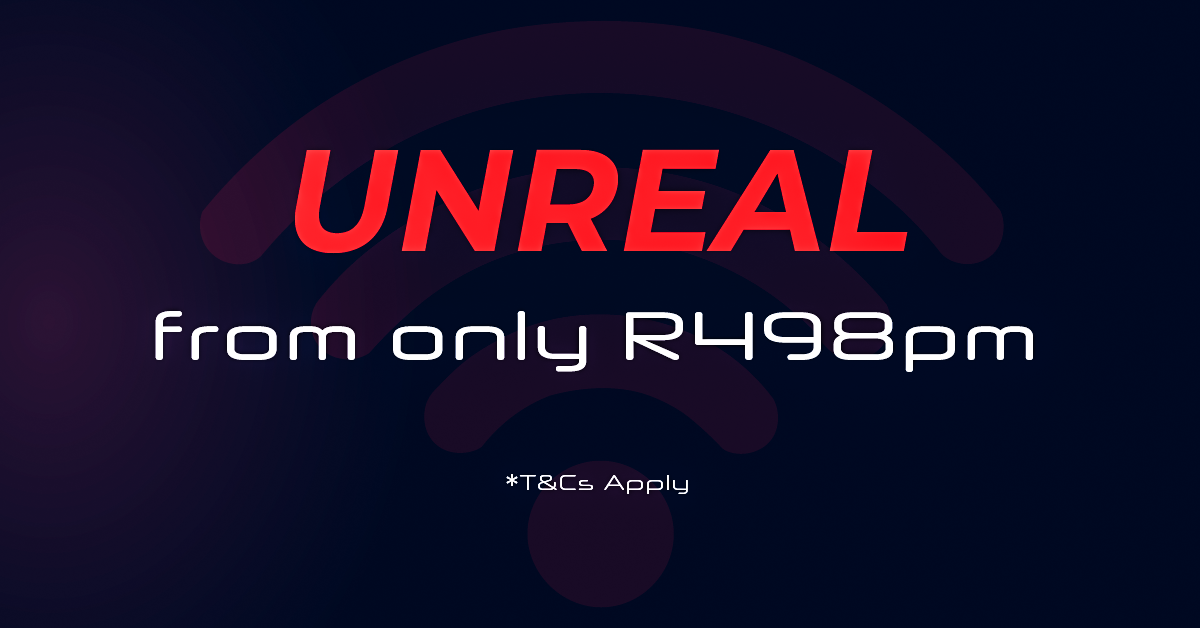 Business and home users need a fast and reliable broadband service while saving money at the same time. To offer the fastest speed at the lowest possible price, we recently released the Unreal fixed wireless packages on the RUSH Network.
Packages start from as little as R199.00 per month (excluding equipment rental).
These cost-effective packages are designed with small businesses and users working from home in mind.
Available package download speeds range from 10Mbps to 35Mbps, depending on package selection.
All Unreal packages are uncapped and unshaped.
After using the very high package throttle limits, your service will not be capped (disconnected), but change speed to a, very usable, 4Mbps for the remainder of the month.
The Unreal solutions are powered by the very reliable RUSH Network.
Upload speeds range from 2Mbps to 7Mbps, depending on package selection, perfect for video conferencing.

*The Unreal Package pricing in the article and table above excludes the monthly equipment rental and optional router fees
See UNREAL Packages