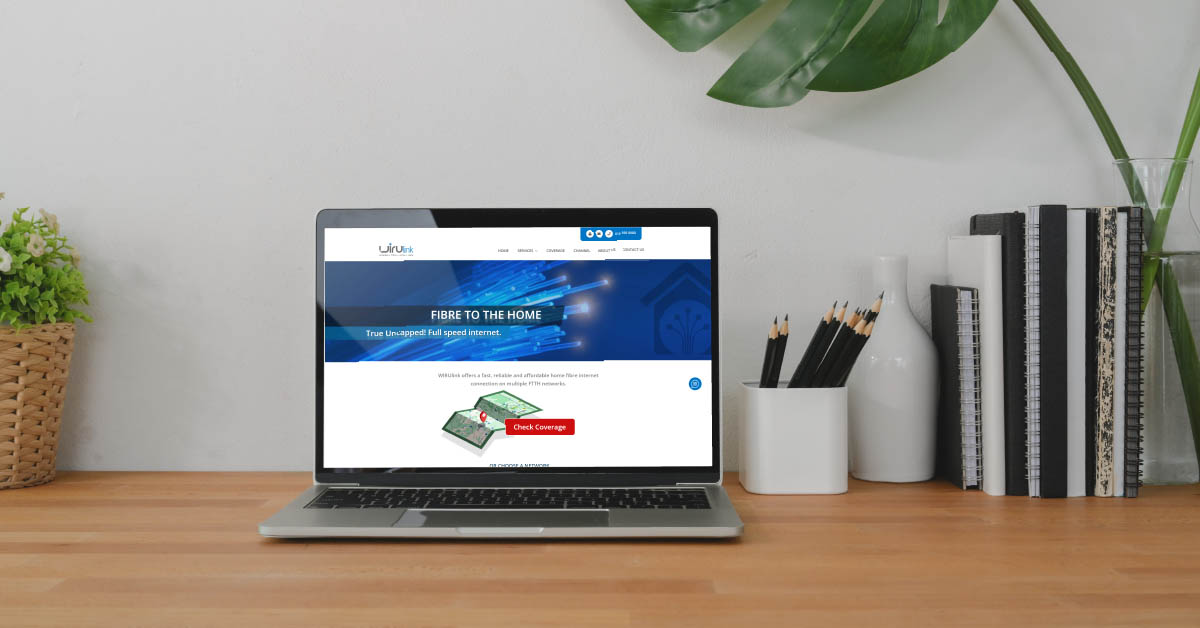 The future of connectivity is made up of a mix of technologies including fibre, wireless and satellite. We believe in offering the best service at competitive rates across multiple technologies to suit customers' needs.
WIRUlink has partnered with several fibre providers such as VUMAtel, Evotel, Frogfoot, DFA and OpenServe to ensure that we are able to offer the best services.
Because fibre infrastructure is being rolled out in areas previously only serviced by wireless technologies, we offer customers the opportunity to migrate from fixed wireless to fibre. Although you may still be in a wireless service term agreement, we have made it easy and affordable for you to migrate to fibre.
Before requesting for your wireless service to be migrated from Wireless to Fibre, please make sure you understand the pros and cons of each technology: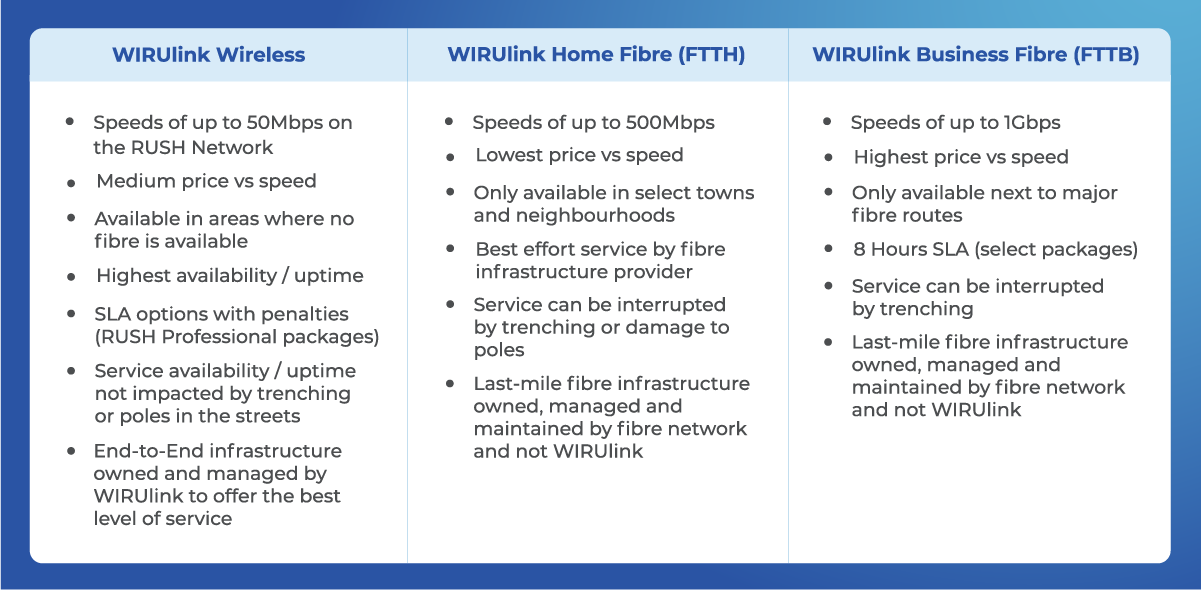 Visit our website at https://www.wiru.co.za/coverage to check if fibre is available in your area. For more information or assistance, contact us on 010 595 0000 or sales@wiru.co.za.