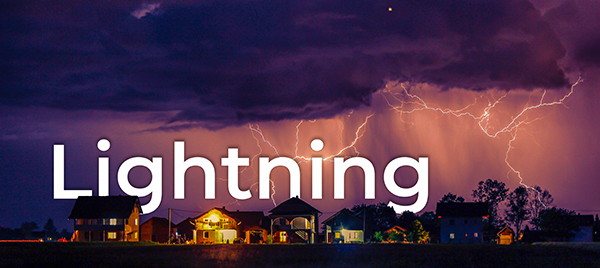 South Africa is the "lightning capital of the world". Why is this relevant to your WIRUlink Wireless services?
By default, all WIRUlink equipment is covered by the Standard 12-months onsite manufacturer defect Warranty. This Standard Warranty does not warrant your equipment to continue operating due to power surges, lightning damage or other faults/damage excluded by the equipment manufacturer. After the initial 12-month Standard Warranty period, the equipment has no warranty, even if the hardware is still rented by you from us. Because of the limitations of the Standard Manufacturer Warranty, we recommend that customers comprehensively insure their rented equipment for the period of their Service Application at WIRUlink.
WIRUlink's Advanced Warranty for lightning damage and more
We genuinely care about our customers' network uptime, financial sustainability and only have our clients' best interests at heart. We recently launched our "Advanced Warranty", which warrants that your WIRUlink rented equipment will continue to operate for the lifetime of your service with WIRUlink, including after lightning storms, power surges and other defects not covered by the Standard Manufacturer Warranty. With our optional Advanced Warranty subscription, WIRUlink will repair / replace and install, at no cost to you, the rented equipment with similar or more advanced equipment in case of a failure.
Read more at https://www.wiru.co.za/advanced-warranty-terms-conditions or contact us on 010 595 0000.