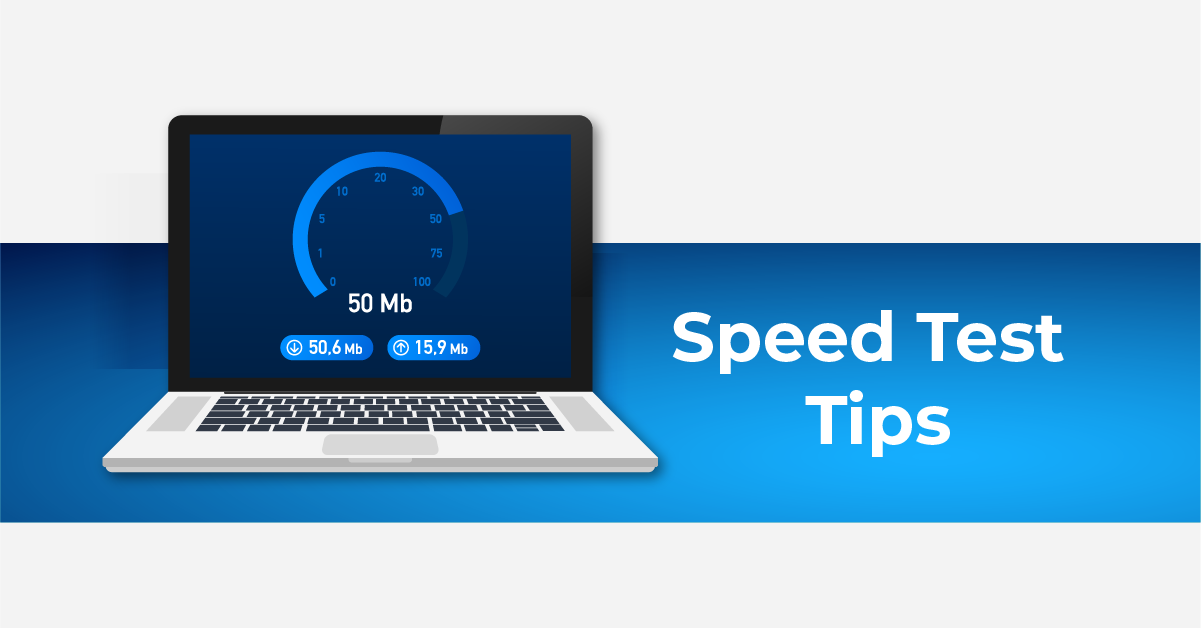 A speedtest is a common method used to measure the speed of your internet service.
The measurement is taken between your device and a test server, by calculating the time it takes to download (and upload) 'n set amount of data over your internet connection. Therefore the results would only show the available (unused) bandwidth, at the time of testing and not include the portion of capacity in use by other devices or applications.
Because of the way internet communication (TCP/IP protocol) works, a small portion of your bandwidth is used by packet headers, therefore actual speed test results will be 5-10% less than your actual package speed.
For an accurate speed test result, follow these steps:
Connect your device (laptop / desktop) directly to your internet router using a LAN (also known as ethernet) cable. This is to negate any WiFi interference there may be between your internal WiFi, other devices or that of your neighbours.
Be sure to close any extra applications that may be using your internet connection, including GDrive, Dropbox, Youtube, Spotify, Netflix, etc..
Close any unused applications as the Speedtest web based application requires full access to your CPU.
Disconnect all your other devices from the internet. These devices include but are not limited to smartphones, tablets, smart TVs, media players, desktops, laptops, etc. as only unused available bandwidth can be tested.
Visit http://speedtest.mybroadband.co.za/ or https://www.speedtest.net/ to test your connection.
Click on START to start the test and wait for it to finish.
Be sure to give WIRUlink a 5-star rating after running your test.
Should you believe that there is any problem with your connection or speed, get in touch with our friendly Service Desk (010 595 0000 or support@wiru.co.za) to test with you and resolve any possible problems.